Current Group Members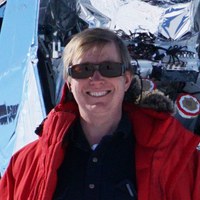 Prof. Barth Netterfield
Balloon Borne Astrophysics
B.S. Physics, Bethel College, 1990
Ph.D. Physics, Princeton University, 1995
Advisor: Lyman Page 
Lab: ES4150 
Phone: (416) 845-0946
E-mail: netterfield@astro.utoronto.ca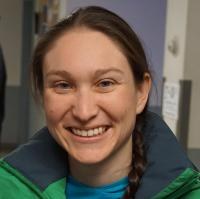 Johanna Nagy
Dunlap Institute Fellow
Ph.D.: Case Western Reserve University
Lab: ES4150
Phone: (416) 946-0946
E-mail: johanna.nagy@utoronto.ca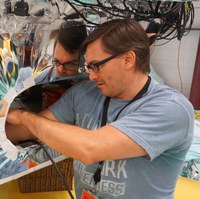 John Hartley
Physics Graduate Student
B.S. Physics University of Toronto

Lab: ES4150 
Phone: (416) 946-0946
E-mail: john.hartley@mail.utoronto.ca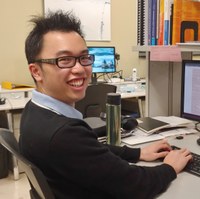 Jason Leung
Astronomy Graduate Student
B.S. University of Toronto

Lab: ES4150 
Phone: (416) 946-0946
E-mail: leung@cita.utoronto.ca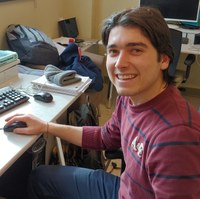 Brad Holder
Aerospace Engineering Ph.D. Student
UTIAS, University of Toronto
B.Eng, University of Guelph

Lab: ES4150 
Phone: (416) 946-0946
E-mail: bradley.holder@mail.utoronto.ca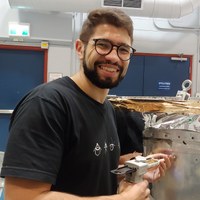 M. Shaaban
Physics Graduate Student
B.S. Physics University of British Columbia

Lab: ES4150 
Phone: (416) 946-0946
E-mail: m.shaaban@mail.utoronto.ca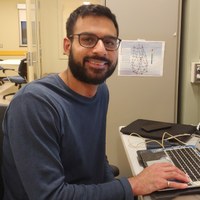 Ajay Gill
Astronomy Graduate Student
B.S. University of Manitoba

Lab: ES4150 
Phone: (416) 946-0946
E-mail: ajay.gill@mail.utoronto.ca
Faculty Friends
Other U of T faculty currently working with graduate students in the Balloon Astrophysics group!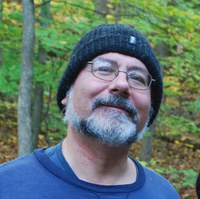 Professor Chris Damaren
University of Toronto 
Institute for Aerospace Studies 
Phone: (416)-667-7704 
Fax: (416)-667-7799 
damaren(AT)utias.utoronto.ca
 Chris is Brad's advisor.
Professor Dick Bond
University of Toronto 
Canadian Institute for Theoretical Astrophysics
Phone: (416) 978-6874
bond@cita.utoronto.ca
 Dick is working with the students on the Spider project.